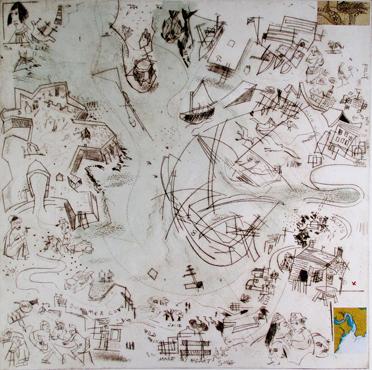 'Wild Thing, Kinsale',
drypoint, chine collé, watercolour, chinecolle, 25 x 25 inches
2016

Eli Lily Purchase Prize, '25' Cork City Hall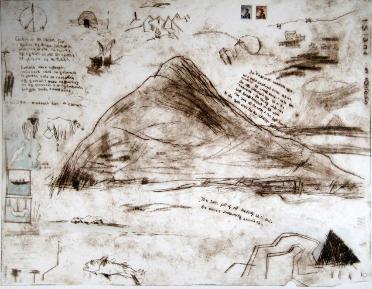 'Island Series, The Blaskets',
drypoint, watercolour, chine collé, 70 x 100cms, 2012
2012

King and Piercy Mid-Career Award, 'Impressions', 2012, Galway, curator/adjudicator Norman Ackroyd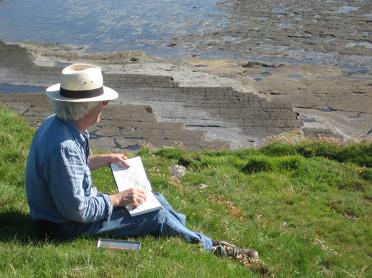 2011

Fellow of the Ballinglen Arts Foundation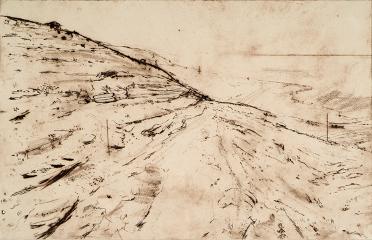 Black Head (R),
etching, 70 x 100 cms
2004
First prize, Impressions Open Print Exhibition, Galway
Curated by Mike Moon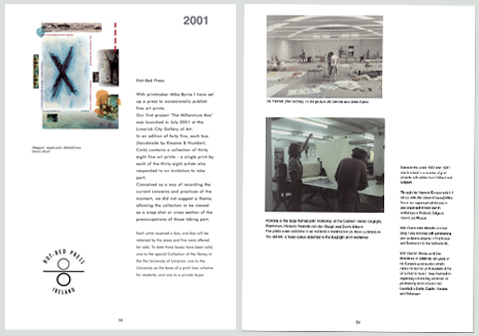 Pages from submission to the Michael Byrne Print Award
2002

Michael Byrne Award for Print, administered by the Arts Council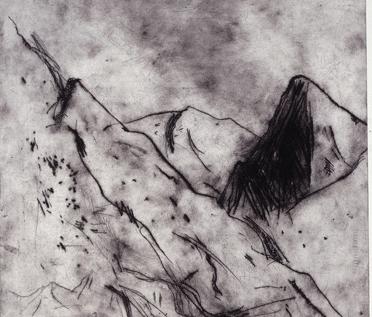 'Devil's Ladder', drypoint, 200 x 70 cms,
2001

Mary Farl Powers Printmaking Award, administered by the Arts Council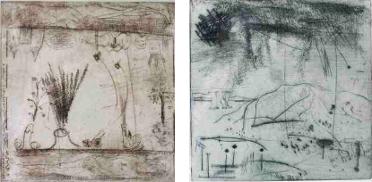 '
Dancing Desires, Fallen Angels', drypoint, 13 x 13 cm
'Failing Star',
drypoint, 13 x 13 cm
2000
First Prize, Second Limerick Small Print Exhibition, Chris Doswell Gallery, Limerick,
curated by Paul O'Reilly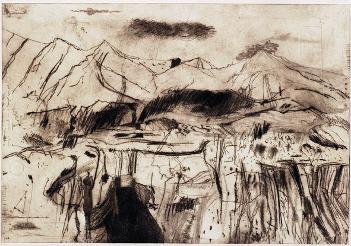 Droichead,
drypoint, 70 x 100 cms, c.2000
1997

Arts Council materials grant. This grant went towards purchasing an English made Bewick etching press – which has been central to my work ever since.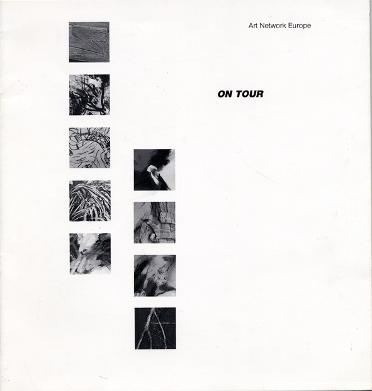 Cover of the first 'On Tour' exhibition
1993

European Commission Award – 'Kaleidoscope' to Art Network Europe 'Art Network Europe' was established by Irish Artists Michael Byrne and David Lilburn to develop cultural links between Ireland and other European countries for contemporary visual artists.

Between 1993 and 1996 a number of exhibitions and events were organised involving artists from, and venues in, Ireland, the Netherlands, Belgium and Russia.

Was awarded a number of Arts Council/Aer Lingus funded travel awards for projects related to Art Network Europe in this period.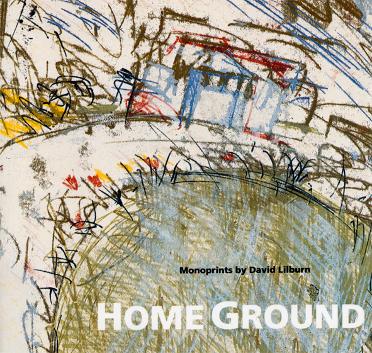 Cover of Homeground catalogue
1990

Arts Council grant to travelling exhibition 'Home Ground, Monoprints by David Lilburn'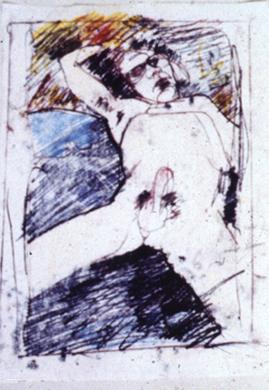 '
Towards from the Forceps to the Chains of Office',
monoprint, 30 x 20 cms, 1984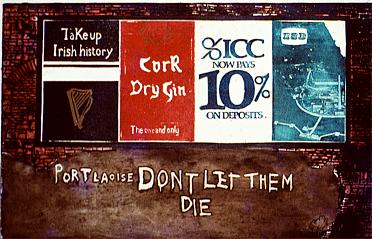 'Don't Let Then Die',
coloured etching, relief print, 30x45 cms, 1977
1977

Setanta Gallery Award, Listowell III