'Farther Away and Nearer Still'
Commissioned by Larry Lambe for '1916 Ireland in Contemporary Art - Éire 1916 san Ealaín Chomhaimseartha', A multi-disciplinary art exhibition in response to 1916 and the events of the past 100 years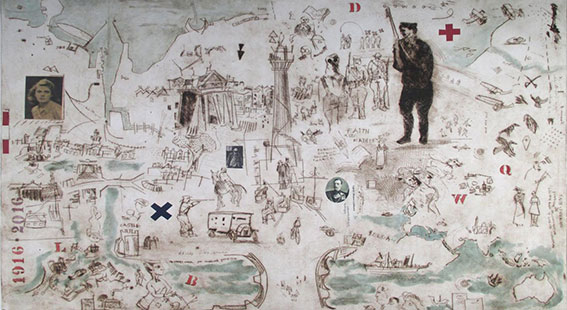 'Watermark'
Drypoint print to mark the Twentieth Anniversary of the Irish
World Academy of Music and Dance, 2014
Client: IWAMD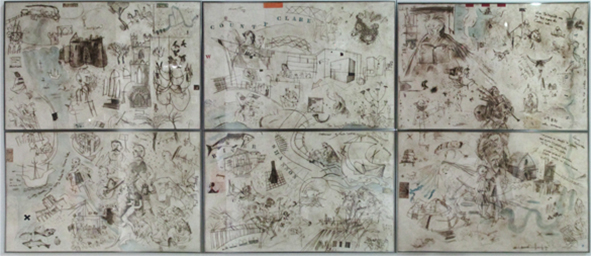 'You are here'
A site integrated sculptural installation
in collaboration with architect Jan Frohburg.

In Progress
Client: Galway County Council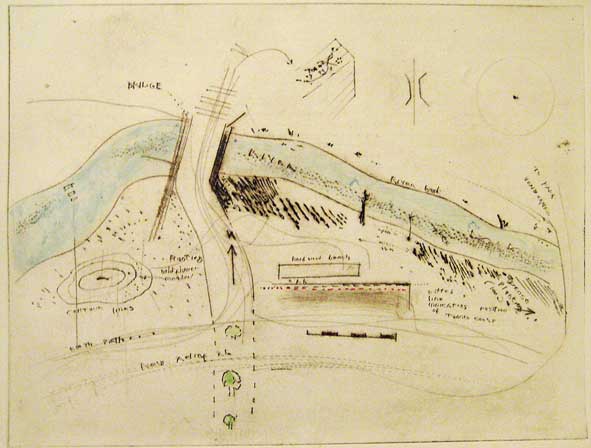 'A Map, Léarscáil'
A drawing inscribed in Irish Limestone
2010/2011
Main contractor: Irish Natural Stone Ltd.
Client: Mary Immaculate College, Limerick.

Architect: Hugh Kelly
More Information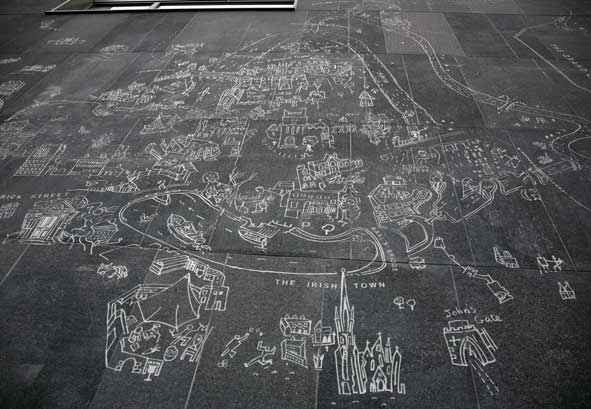 'In Medias Res'
A suite of seven intaglio drypoint prints, 2004
Client: Office of Public Works, commissioned for 'James Joyce and ULYSSES at the National Library of Ireland, Dublin.

Architect: Orna Hanley
More Information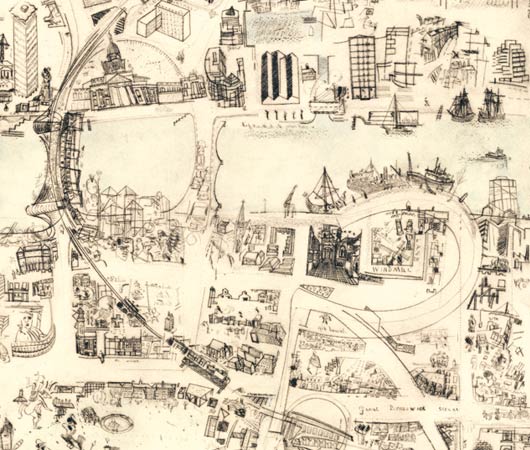 'Courthouse Maps'
Client: Limerick County Council
Architects: Murray O'laoire Architects
2002/2003
A triptych of drypoint prints.
'Frieze'
Fragments of the metal plates from the Courthouse maps, installed throughout the building.
More Information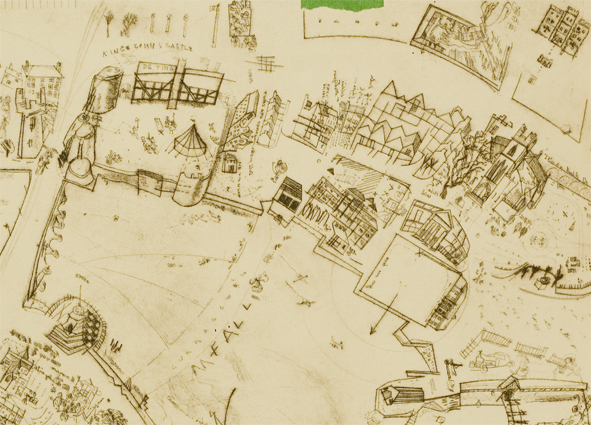 'For all my raking and undertaking my heart was breaking for sweet Omagh Town'
2002
Client: Omagh Business Forum,
Department of Employment and Learning.
A large print in an edition of three mapping the town of Omagh post the bombing in 1998.
More Information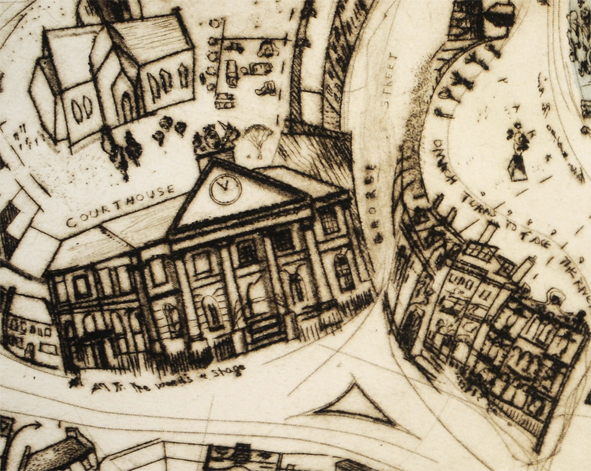 'Map for City Hall'
2000
An 'artist's map' of Dublin incorporating personal, public, artistic, social, historical and topographical references.
Commissioned as part of the major restoration of City Hall – A Millennium Project undertaken by the City of Dublin for a permanent exhibition – 'The Story of the Capital', designed by Orna Hanley Architects.
Client: Dublin Corporation
More Information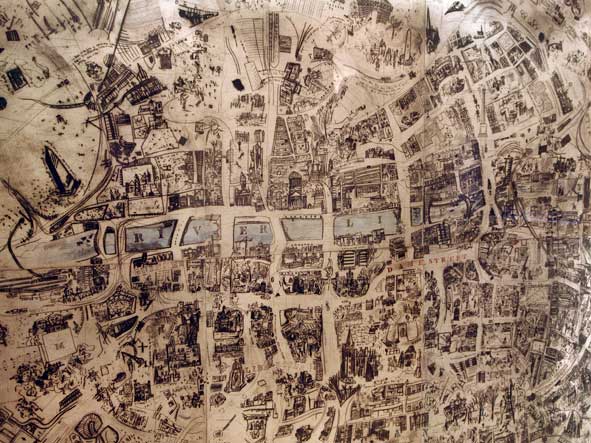 'Coastline'
2000
An 'artist's map' of Ireland, in the form of a drypoint print and a digital frieze, in response to the major themes – history, culture, landscape – presented by the Irish Pavillion for the World Exposition, Expo 2000, Hanover, Germany.
Client: Department of Foreign Affairs / OPW
Architects: Murray O'Laoire Architects, Orna Hanley Architects
More Information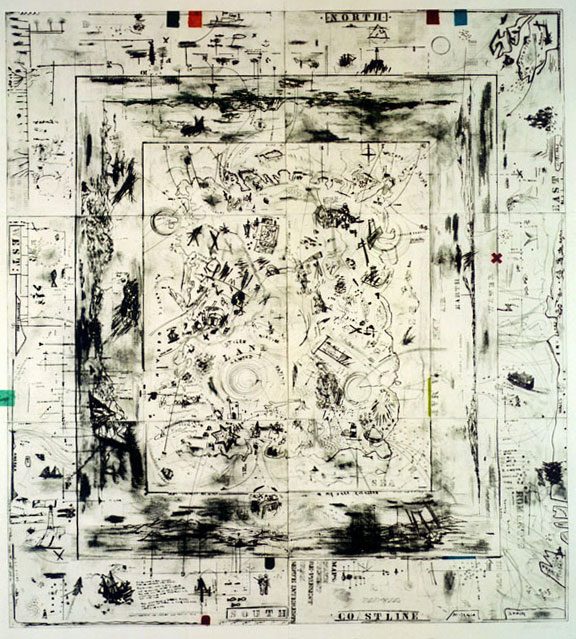 'Variations'
Suite of Drypoint prints to mark the Twentieth Anniversary of the Irish
World Academy of Music and Dance, 2014
In Progress
Client: Irish World Academy of Music and Dance