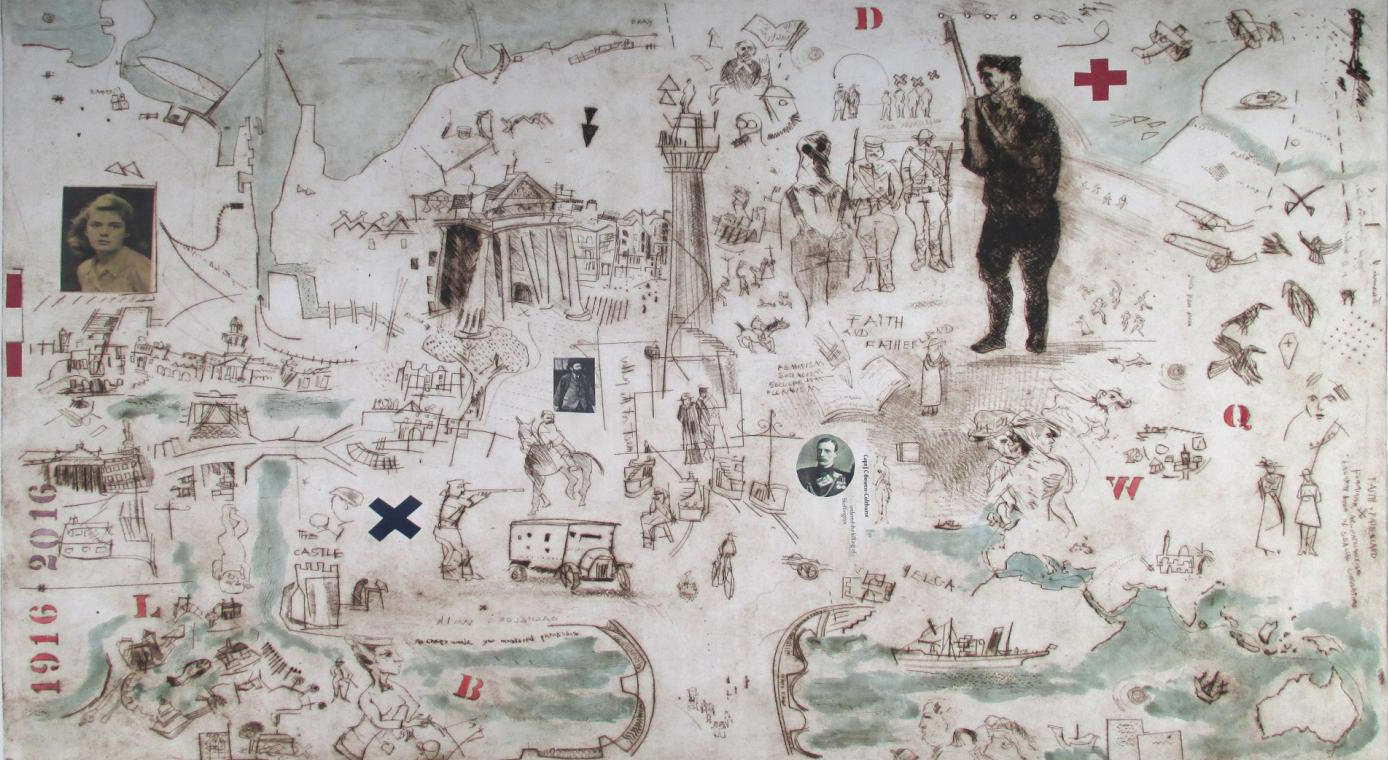 'Farther Away and Nearer Still'
Drypoint, Watercolour, Chine collé, h70 x 100cms, 2015
'1916 Ireland in Contemporary Art' is a multi-disciplinary art exhibition in response to 1916 and the events of the past 100 years by some of Irelands' leading artists commissioned and curated by art collector Larry Lambe.
Exhibited at:
Toradh Gallery, Ashbourne Library and Cultural Centre, Ashbourne County Meath,
March 7th – April 29th 2016.
Crawford Gallery, Cork
12th May !3th August 2016.
Galway City Museum
Friday 23rd September 2016 - March, 2017.
"…. Forgotten figures, both personal and political, along with notions of pacifism and the representation of gender, are the focus of both Alice Maher's Remember Me and David Lilburn's Farther Away and Nearer Still.
…Lilburn maps the overlap between his own family and ideas of personal identity, politics and art history. He references his grandfather's military service, the influence of his Quaker teacher, the pacifist Francis Sheehy Skeffington and the German artist George Grosz., as well as many more personal, political and philosophical tangents…Lilburn's history is openly chaotic and circumstantial …In a sense Lilburn's map epitomizes the exhibition, dashing any pretense that history unfolds rationally and sequentially."
from '1916: Ireland in Contemporary Art',
Gemma Carroll, in VAN (Visual Artists Newsletter) July/August 2016