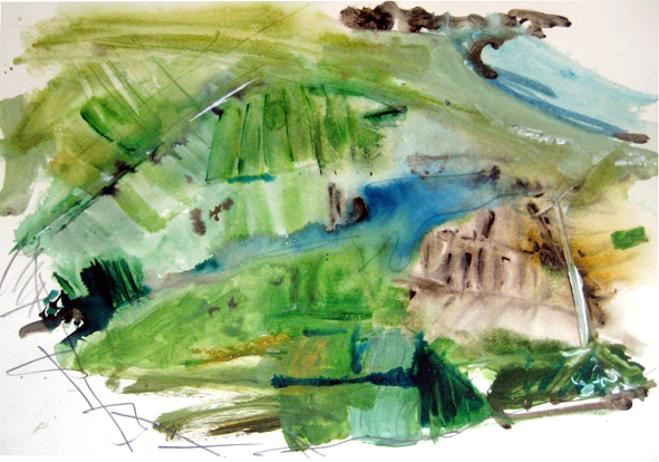 'Unitled', Watercolour and pencil on paper, 25 x 35, 2010
'Islands'
'Perhaps those who inhabit islands have a particular kind of spatial awareness, aware as they always are that sooner or later the land stops and the sea begins.'
('Islands, Literature, and Cultural Translatability', Stephanos Stephanides et Susan Bassnett)
An international group of artists: Pierre Bourgault (Canada), Mike Byrne (Ireland), Mels Dees (the Netherlands), David Lilburn (Ireland) and Marielle van den Bergh (the Netherlands), linked by a facination with the sea and coastline, have begun collaborating on a joint project on the subject of islands.
A first exhibition was held at the Custom House Gallery, Westport, County Mayo, Ireland, in May 2012.
Other events planned include a symposium and exhibition on the Duch Friesan island Ameland in May 2014.