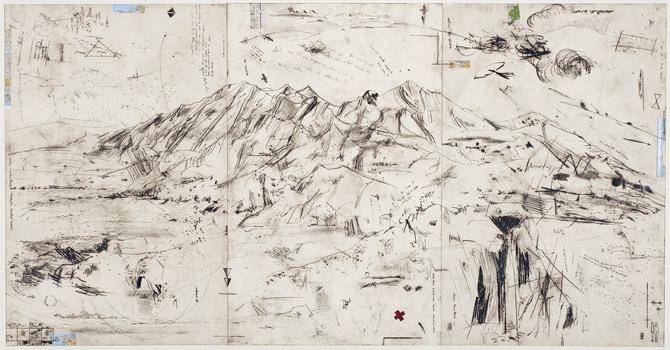 'For the Record', drypoint, watercolour, chine collé, 100 x 178 cms, 2005
The series of landscapes shown here are part of an occasional on-going series.
Each print is 'constructed' in the studio, informed by sketchbook drawings, memories and other material and information, collected on visits to the 'landscape' in question. 'For the Record' and 'One of the Milestones of Earth's Residence' are set in Aillihies in West Cork. The other landscapes are in Co.Kerry.