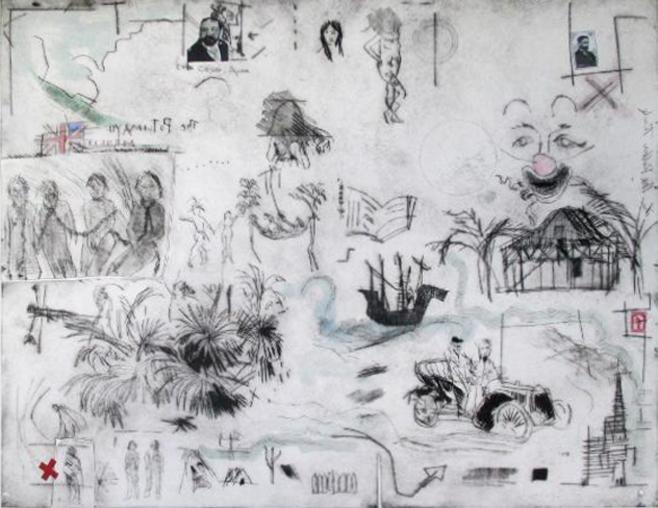 'Putamayo', drypoint, watercolour, Chine collé, 70 x 100 cms, exhibited at the RHA Annual Exhibition, Dublin, 2016
My involvement with printmaking started forty years ago with a summer course in lithography in Urbino and has over the years deepened and broadened to the extent that it is now probably true to say that my involvement with printmaking is essential in defining not only what I hope to achieve as an artist but how I define myself as a person.
My work often engages with the intaglio technique of drypoint or monoprinting. Both these techniques contain the 'remove' and 'process' which form an essential ingredient of printmaking while offering huge scope for graphic or painterly means of expression.