The Quays, h78.5 x w117 cms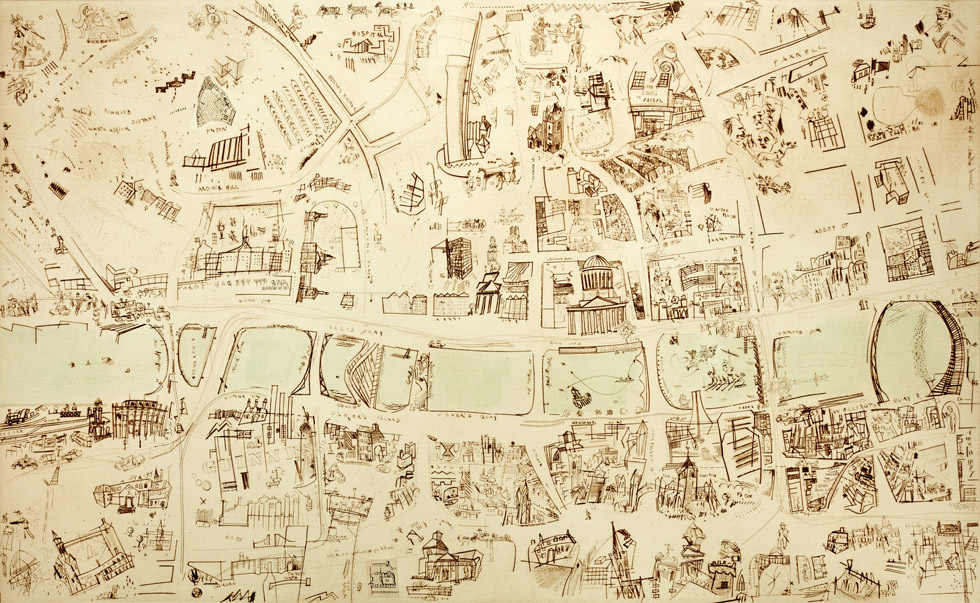 For a more detailed image click on map
The Quays
This print covers the Quays along the river Liffey from Inchicore in the west to the Ha'penny Bridge in the city centre. The area is rich in landmarks and historical sites: St. Catherine's Church, Christ Church Cathedral, St. Michan's church, Dublin Castle, Guinness brewery, the Royal Hospital at Kilmainham (now the Irish Museum of Modern Art), 'Richmond Lunatic Asylum', Smithfield Market and the Four Courts.
References to Ulysses include Leopold Bloom buying a copy of the book The Sweets of Sin for his wife Molly under Merchant's Arch in Templebar, and arriving and departing from Barney Kiernan's pub. References to other characters include Blazes Boylan, Lenehan and McCoy, Paddy Dignam and Simon Dedalus.
This map also contains references to episodes in Homer's Odyssey, which was a central source for Joyce.
Phoenix Park The Quays O'Connell St. Loop Bridge Eccles Street Coastline Howth