O'Connell Street, h120 x w85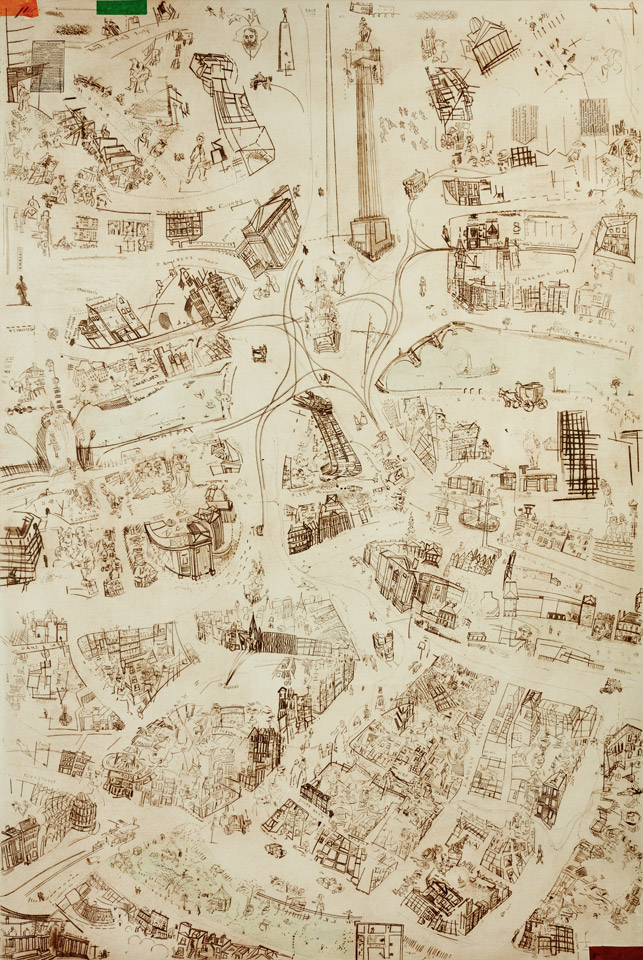 For a more detailed image click on map
O'Connell Street
The area covered in this print shows the city centre, from O'Connell Street (formerly Sackville Street) in the north, running southwards to O'Connell Bridge, parts of the Quays, D'Olier Street and Westmorland Street, to Grafton Street and St. Stephen's Green. Also marked are the Millennium Spire, the iconic centre of contemporary Dublin, erected on the site of Nelson's Pillar, the centre of the Dublin of 1904. At that time the pillar was the terminus for the tram system which is mapped out in detail in Ulysses. Also mapped in this print are the various routes Bloom followed crossing the city on 16th June 1904 in Ulysses.

Other landmarks include the General Post Office, the O'Connell Monument, the Bank of Ireland, (formerly the seat of the Irish Parliament), the Abbey Theatre
which opened in 1904, the former Theatre Royal, the Central Bank and the National Library.
Phoenix Park The Quays O'Connell St. Loop Bridge Eccles Street Coastline Howth